Profile at a glance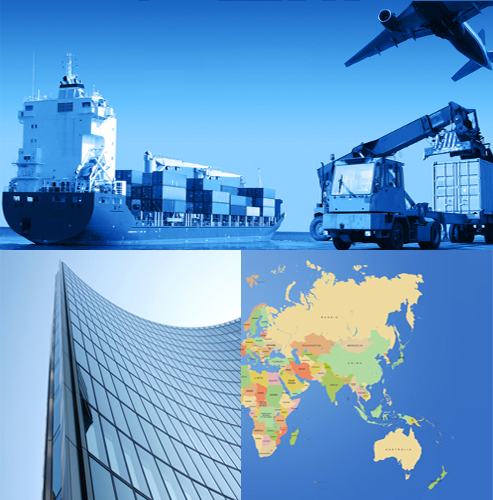 Nexus Logistics is Saudi based a logistics company which can turn your logistics into a strategic factor for your success. Our industry knowledge and technical capabilities enable us to implement the most advanced supply chain solutions in use today. We aspire to be brilliant supply chain experts, mastering all elements of business logistics and focusing on operations excellence. We design, implement and operate logistics solutions that improve availability while reducing inventory. Also we operate complex, end-to-end contract logistics and freight management solutions for large and medium sized national and multi-national companies.
We deliver our regulars a comprehensive range of forwarding and logistics services through our global network spread all over the earth, and to present a complete choice of flexible, reliable and productive solutions. We pick out the easier and safest methods to transport your consignment from any pick up location to the final destination. We reach out around the globe and provide complex global supply chains by winning logistics solutions strategies tailored to support each customer we serve. We have the flexibility and visionary approach to logistics that's so essential in this dynamic region of the world with modern trends and the latest technology to meet the needs of an increasingly globalized market.
Our robust network enables us to cater to the needs of our regulars on time and never falter in our services. Our global services are built upon a consistently high standard of quality. Providing Worldwide Sea and Air freight & Logistical Backing Services to Exporters and Importers with the assistance of trustworthy and competent international and local network of agents, our team of experts are always thinking ahead and moving forward.
With a large fleet of vehicles and extensive warehouse facilities, you are in the bag of an impeccable move with NEXUS LOGISTICS. Moreover, customs clearance, Special Equipment Rentals, Haulage from Seaports, Airports; other inland trucking service across Saudi Arabia and GCC countries plus other value added services are part of our activities. We develop and implement local and global transportation solutions for Sea Freight and Airfreight and for Land transports. When you need end-to-end support from us we offer you a single point of contact for all and we can deliver the complete service.
Our employees can design, organize and monitor your supply chain. Our team of experts on duty can speak multiple languages. They serve our clientele with highly sophisticated tools and interact on high standards and are accessible any day, all year around. Their phones are all the time open even during holidays. Our established networks of agents and suppliers have, without exception, the detailed knowledge, experience and resources to offer a service that is second to none. From management of your suppliers to finished product delivery, we will develop the best concept for your transportation and logistics needs, we help you to succeed every step of the way ahead.